About Nickelson Painting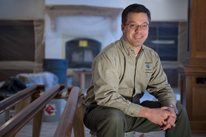 There may be a lot of brushes, paint and scaffolds around us, but Nickelson Painting is actually in the people & problem-solving business.
Nickelson Painting had a humble beginning. It was Bob Nickelson, a hatchback car, a few step ladders, and a storage unit as a "shop." (There was a lot of coffee around, too. And there still is!)
Bob learned about people and problem-solving at a young age. His father always went the extra mile and put customer needs first at his TV-repair shop.
We've come a long way since Bob's early days at Dad's store. But our 1990 goal is nearly the same today: work with people and take care of them as we produce quality work through top-notch service.
A Regional Leader
We specialize in complex projects, budgets and firm deadlines. And we make safety a top priority!
We pride ourselves on being in the forefront of our industry, and we strive daily to maintain that edge. We train our employees in the latest methods. And we're happy to educate you too — as much as you want to learn.
Take a tour of our website and see what we can do for you. If you're still not sure, give us a call. We'd be happy to talk to you and give you a free estimate!
Office Staff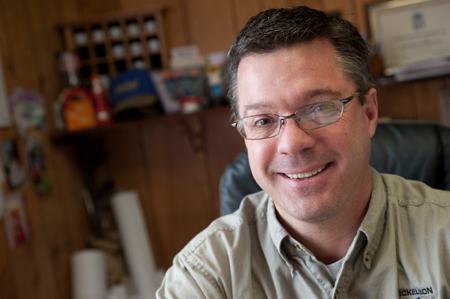 Bob Nickelson
President & Owner
Since 1990
Contact Bob
Favorite part of the industry: "The people and the diversity, no two people and no two projects are ever alike. It's always something new."
Personal interests: "Spending time with my family provides my greatest enjoyment. I also enjoy home improvement projects, fishing, gardening, and golfing with my friends."
---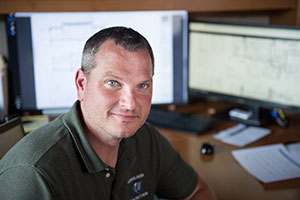 Aaron Martin
Project Manager Restoration Division
---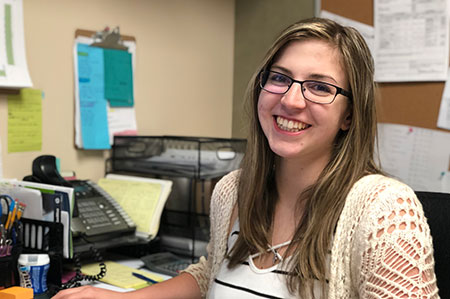 Rachel Watson
Office Manager
---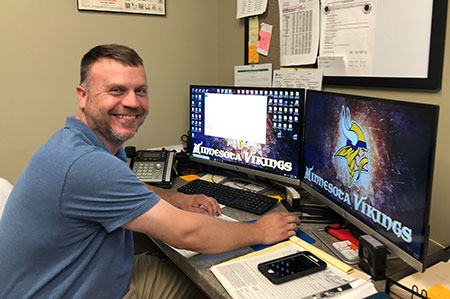 Chad Hanson
Project Manager
---
Testimonials
Garth and Melanie
Rochester, MN
"I never expected such rapid response to my first call (I am still waiting for two other businesses to call me back to schedule an estimate!!) Bob provided a quick, honest estimate which was very much appreciated. Then, the service provided by your staff was simply outstanding."
Peter and Julie
Rochester, MN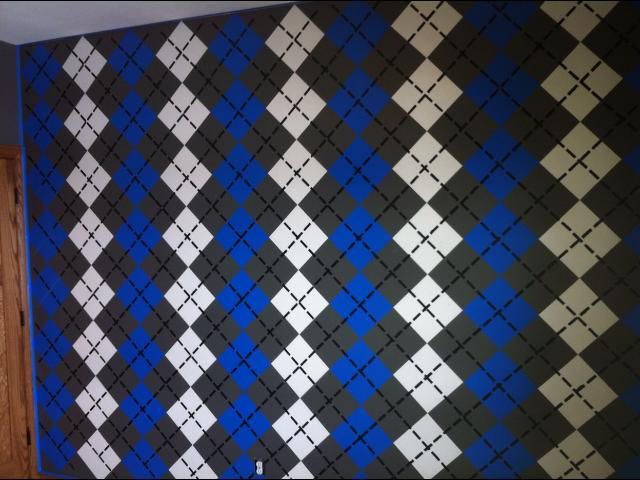 "Nickelson Painting, Inc. did a Great Job. We appreciate your quality service."
Mike and Deanna
Rochester, MN
"Nickelson Painting, Inc was very easy to work with. They did a very good job."
Michael
Rochester, MN
"Your staff was excellent!"
Debbie
Byron, MN
"Excellent Customer Service, Excellent Quality."
Judy
Rochester, MN
"Nickelson Painting was very easy to work with. They are competent with communication via phone and email. You are very responsive which indicated commitment to your profession."
Terry
Rochester, MN
"I do want to say we are satisfied with the work Nickelson Painting has done for us. They do quality work, are good craftsmen, and are willing to extend themselves to accommodate the customer's wants and needs."
Privacy Notice
Nickelson Painting wants you to feel comfortable with any information you give us. We the sole owners of the information collected on this site. We only have access to/collect information that you voluntarily give us via email or other direct contact from you. We will not sell or rent this information to anyone. For more information about what you can expect regarding privacy, please read our Better Business Bureau "Privacy Notice."

Click HERE to view our privacy policy.